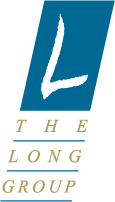 Objectives
Peoples Federal Savings Bank is a community bank competing in the major metropolitan market of Boston. The Long Group completed a CustomerLab® analysis for the Bank. The CustomerLab® analysis plotted the geographic reach of the Bank's branches, compared the demographic and lifestage of Bank's client file to the geographic market, defined incremental opportunities by product line and identified the specific purchaser target. The Long Group's research revealed that Peoples Federal Savings Bank had attracted a client that was 15 years older than the average age of the market that they competed for business and the Bank had checking account opportunities for growth. Recognizing the importance of attracting a younger consumer, The Long Group emphasized the Bank's Free Checking for Life account to attract attention with a level funded marketing budget.
Strategy
The Long Group's CustomerLab® analysis plotted the geographic reach of the Bank's branch system. Understanding this geography allowed The Long Group to examine media options intelligently, define the media mix necessary to dominate and influence the market and gain the attention of an important demographic audience. The recommended media mix cost effectively targeted impressions to tell the Bank's story, building awareness, familiarity and favorability towards the brand and the Bank's Free Checking for Life offer.
Delivery of KPIs
Household penetration on a branch by branch basis expanded by a full percentage point. Monthly checking account sales expanded 250% and this lift in sales volume was sustained over a series of years. The average age of the client attracted by this free checking offer was 41, which is a full year younger than the market on average and 16 years younger than the Bank's previous average client file.