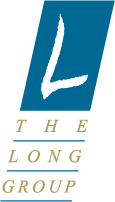 The Long Group is a financial sector industry thought leader. For more than 30 years The Long Group has been building benchmarks for performance and providing business intelligence, analytics, strategic insight and guidance.
The Long Group's proprietary consumer and business financial database spans more than a quarter century and offers insight regarding product ownership, financial journey, purchase intent and channel utilization, forming the basis of The Long Group's trademarked, predictive analytics platform.
Defining growth strategies within existing and new markets requires an indepth understanding of customers and prospects. Contending for new business among clients and prospects requires a market intelligence platform to direct action.
Data is the currency of business. The Long Group's architecture provides financial institutions of all sizes with turnkey advantages to broaden existing relationships, prospect more skillfully and plan for the future.The Long Group's suite of services offers the customer and market insight to build competitive advantage, fundamentally changing a financial institution's ability to capture revenue, construct its balance sheet and drive earnings.
Thomas J. Long, Jr., founder and principal of The Long Group, has over 35 years experience in research, strategic planning, product management and development, and marketing. Tom Long assists organizations including banks, credit unions and insurance companies in building brand identity, managing service quality, segmenting markets, evaluating distribution channels and conducting product feasibility analysis. Tom completed a BA in Economics from Boston College and received his Masters in Business Administration (MBA) from the Whittemore School of Business and Economics at the University of New Hampshire. Tom has been a guest lecturer at the Boston College Carroll School of Management MBA program, speaking on the topic of driving revenue and measuring effectiveness. He has also been the keynote speaker for the American Marketing Association on the topic of image advertising and branding and a presenter for numerous banking associations.
Elizabeth Cote is a co-founder of The Long Group and brings over 30 years of experience in research, sales management, advertising and marketing in the technology and financial services sectors. Elizabeth is the architect of The Long Group's CustomerLab® program. This program identifies clients at risk of defection and charts win-back strategies, defines specific up-sell opportunities to broaden customer relationships and improve retention, uncovers prospecting opportunities within specific, targeted geographies and offers a warehouse of additional information to direct actionable marketing strategies. Elizabeth has assisted organizations, including many banks, credit unions and insurance companies, in implementing this customer retention and business development expansion program, achieving unprecedented response. Elizabeth earned a BA from Keene State College.
For more information on The Long Group's solution suite, please call us at 603-424-5664 or contact us to learn more and to schedule a webinar.